GDVD-011
Second Impact Box #2
Episodes 13-24
Packaging: 3x CD-sized jewel cases (without obi strips) in outer cardboard box w/ obi strip.
Disc format:  Single-sided, dual-layer (x3). Region 2.
Notes: Contains GDVD-004, GDVD-005, and GDVD-006-2.
<![if !supportEmptyParas]> <![endif]>
GDVD-006-2
Episodes 21-24
Video: 4:3 interlaced
Audio: DD 2.0 @ 192 kbps
Bonus features:  Program notes, sketches, and scripts.  The program notes for the 4 episodes are somewhat different than their counterparts from Volume 6 of the single-disc releases.
Notes:  Uses the original broadcast masters.  As such, each episode's Japanese title screen has a small box with the title written in Hiragana inset on screen.  Also, there are two 10-second long silent and static screens (one after the OP, one after the Next Episode Preview) where the sponsors' names would have been inserted via telop with a voice over announcing them.  Also has a 5-second long silent and static screen after the second sponsor notification saying "Look Forward to Next Time!".  Uses the original 15-second Next Episode Previews.
<![if !supportEmptyParas]> <![endif]>
Outer box:
<![if !supportEmptyParas]> <![endif]>
<![if !vml]>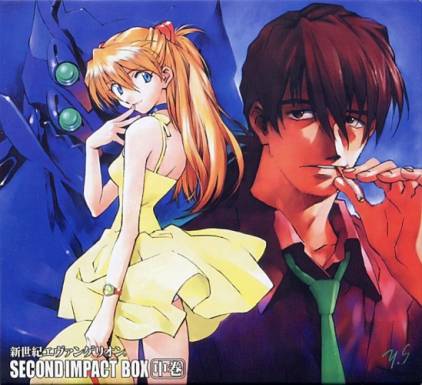 <![endif]>
<![if !supportEmptyParas]> <![endif]>
Covers for Volumes 4-6 (uses alternate art)
<![if !supportEmptyParas]> <![endif]>
<![if !vml]>
<![endif]> <![if !vml]>
<![endif]> <![if !vml]>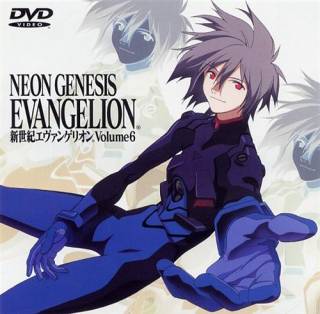 <![endif]>
<![if !supportEmptyParas]> <![endif]>