KIBA-6 / GDVD-006
Volume 6
Episodes 21'-24'
Packaging: CD-sized jewel case w/ obi strip.
Disc format:  Single-sided, dual-layer. Region 2.
Video: 4:3 interlaced
Audio: DD 2.0 @ 192 kbps
Bonus features:  Three 15-sec OA next episode previews (for Episodes 22-24). Also includes glossary, sketches, and scripts.
Notes: Uses 30-sec next-episode previews at end of episodes 21-23.  The next-episode preview at the end of Episode 24' consists of the 15-sec OA version for "Episode 25: The World Ending" and a 30-sec preview for "Episode 25': Air" playing in sucession.
<![if !supportEmptyParas]> <![endif]>
<![if !vml]>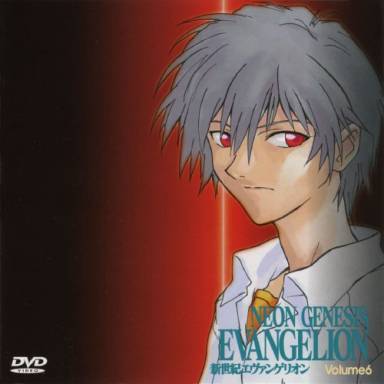 <![endif]> <![if !vml]>
<![endif]>
<![if !supportEmptyParas]> <![endif]>
Case with obi strip (Gainax printing)
<![if !supportEmptyParas]> <![endif]>
<![if !vml]>
<![endif]> <![if !vml]>
<![endif]>
<![if !supportEmptyParas]> <![endif]>